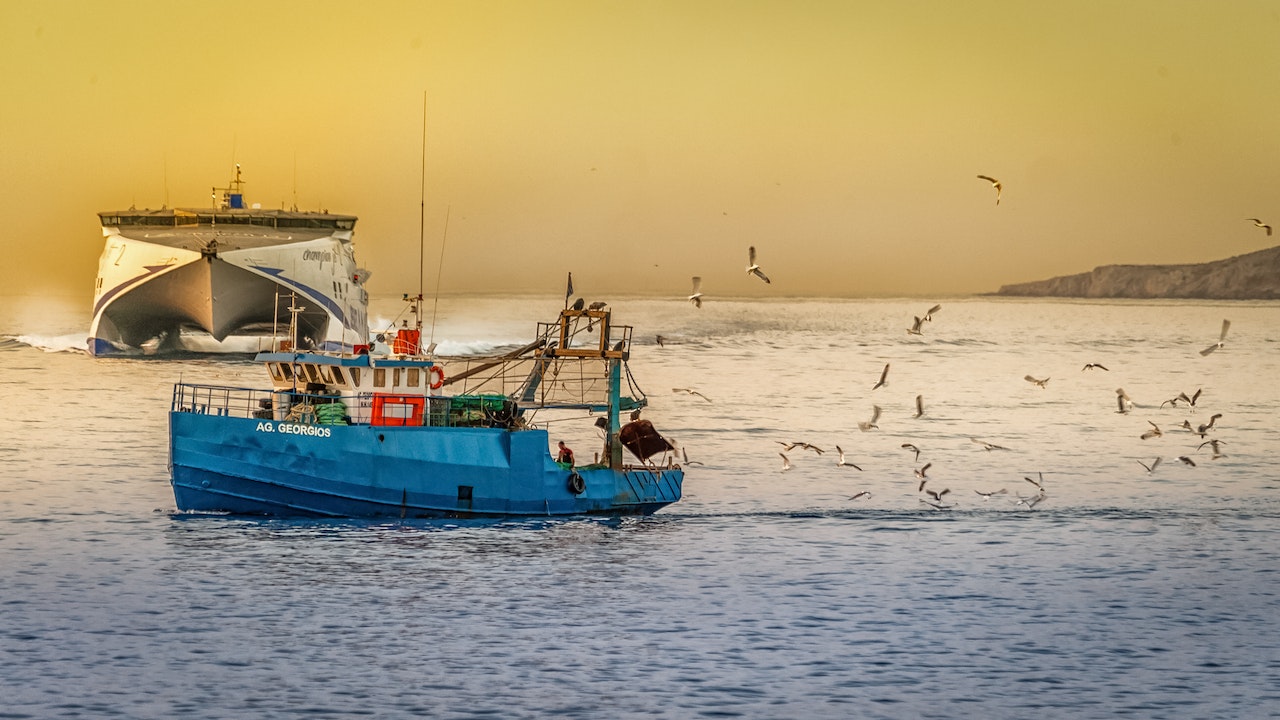 11 Hacks to Have an Amazing Deep Sea Charter Fishing Trip
Deep sea fishing can be a fantastic experience. The excitement of the hunt, the beauty of the ocean, and the thrill of the catch make deep-sea fishing so memorable.
However, you can do a few things to ensure your deep-sea fishing trip is even more impressive. Here are eleven hacks to have an excellent deep sea charter fishing trip:
1. Choose the Right Charter Company
There are many charter companies, so it's essential to do your research and single out one that is reputable and has a good track record. Ask around for recommendations, read online reviews, and make sure the company is appropriately licensed and insured.
2. Pick the Correct Location
Not all charter fishing companies offer trips to premier fishing locations. For this reason, you'll need to pick a destination known for good fishing. Do some advanced research time and talk to the charter company to find out where the best fishing spots are.
3. Bring the Right Gear
Deep sea fishing requires special gear, so make sure you have everything you need before you head out. This consists of a fishing rod and reel, bait and tackle, and appropriate clothing for the weather.
4. Be Prepared for the Weather
The weather can be uncertain at sea, so it's essential to be prepared for anything. Dress in layers and bring along sunscreen, hats, and sunglasses.
5. Listen to the Captain
The captain of your charter fishing trip is the expert, so listening to their instructions is essential. They will know where the fish are biting and what type of bait to use.
If you're new to fishing, you're bound to have questions. Don't be frightened to ask the captain or your guide. They will be more than happy to answer any questions you might have.
6. Expect Your Hands to Get Dirty
Fishing can be a messy sport, so don't be afraid to get your hands dirty. You might get bait on your hands, or you might have to clean a fish. It's all part of the experience.
7. Relax and Have Fun
Fishing is supposed to be fun, so loosen up and enjoy yourself. If you catch a fish, great. If you don't, that's okay too. Experience being out on the water and spending time with your friends or family.
8. Book a Boat with a Restroom
Deep sea charter fishing is a fantastic experience, and there are some great hacks to ensure your trip is even better. One hack is to book a boat that has a restroom. This may seem small, but it can make a big difference.
A lavatory on board can be a lifesaver when you are out on the open water for hours. It can also be an acceptable way to avoid getting seasick.
9. Focus on Learning, Not Catching
First, focus on learning, not catching. It's important to remember that fishing is a sport; like any sport, it takes time and practice to get good at it. Don't be discouraged if you don't catch anything on your first few trips. The more you go fishing, the better your chances of success.
10. Prepare for Sea Sickness
It's essential to understand what causes seasickness. It occurs when your body is trying to adjust to the boat's motion but can't because your inner ear is still trying to process information from the ground. This can happen even if you're just sitting on the deck of a moving boat.
It's also essential to remain hydrated and eat light meals while on the boat. Heavy meals can worsen seasickness, so stick to light snacks and plenty of water.
11. Don't Forget to Tip
One of the best hacks for having an incredible deep sea charter fishing trip is to tip your captain and crew. They work hard to ensure you have a great time, and they deserve to be rewarded for their efforts. A valuable tip can go a long way to ensure a fantastic trip.
Conclusion
Deep sea charter fishing is an incredible experience everyone should try at least once. If you're looking for an amazing deep sea charter fishing trip, you can do a few things to ensure you have the best experience possible. Simply review these tips and see how you can further enjoy your trip!
Showintail Inshore Fishing Charters offers a fun, family-friendly inshore fishing trip in Navarre Beach, Florida, Pensacola, Destin, and Gulf Breeze. Our charter company provides all the gear and bait needed for a successful day of fishing. We also offer various charter packages to fit your budget and group size. Contact us today to book a charter fishing trip in Pensacola.