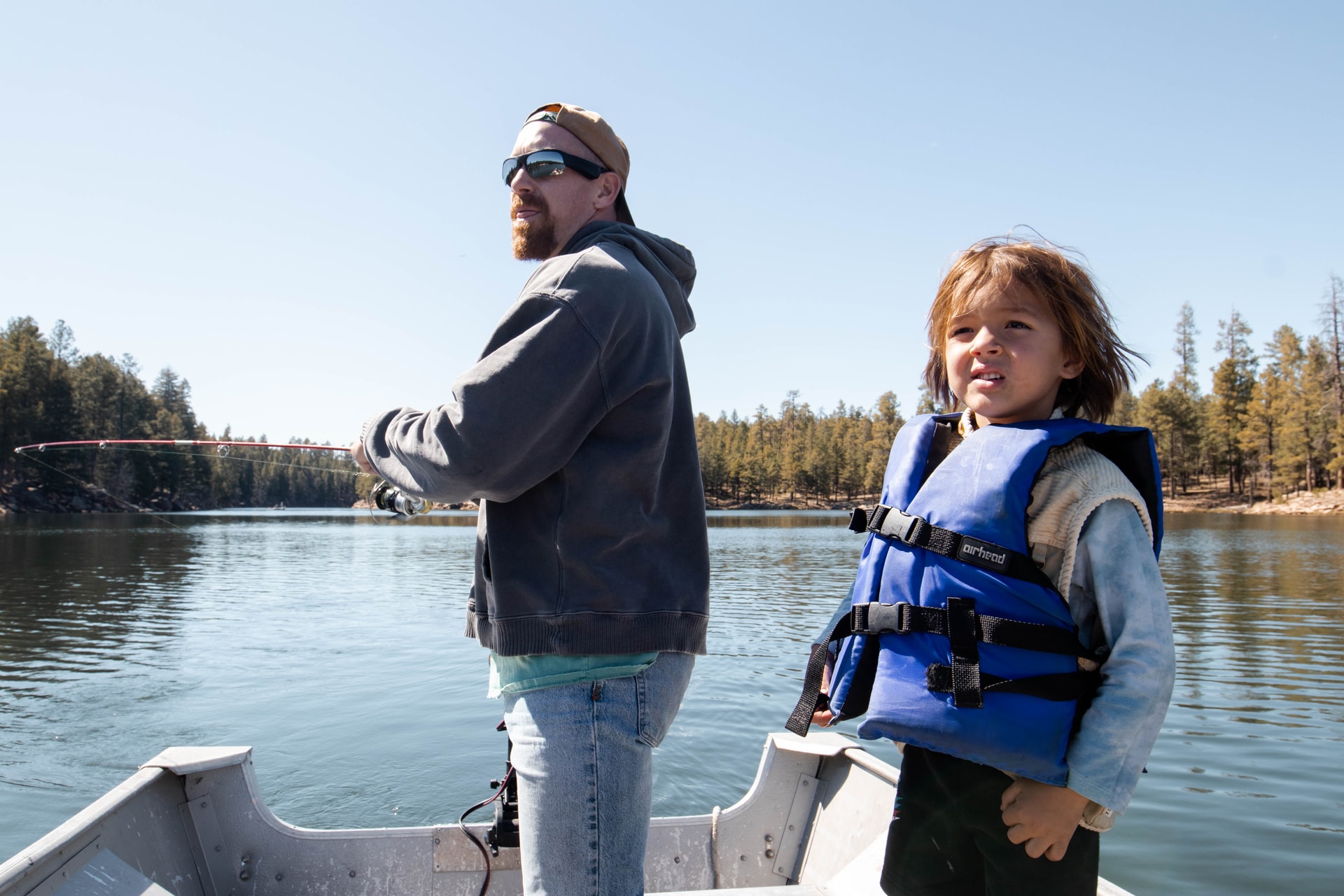 What You Need to Know before Doing a Family Fishing Day Out
If you love nature and have been craving some fresh air, why not take a break and go fishing as a family. There are a bunch of reasons to take a family fishing trip. 
It's a fun way to spend time together, and you can also teach your kids how to fish. Now, not everyone shares the same skill level or experience in fishing. So it is important to take this into consideration when planning a fishing trip.
Keep reading to discover the different kinds of fishing trips you may try as families. This guide will also give you some ideas on some fishing trip essentials.
Fishing and Camping Getaways
Your camping trips are even more fun when you go camping with the family and try new fishing waters. Nature lovers will love the opportunity to fish at lakes, but if that isn't your thing, there are plenty of rivers and streams you can go to.
If you're not much of a seasoned angler, you can still find plenty of fishing campsites with experienced guides to help you out.
Inshore Fishing Getaways
Inshore fishing involves using a rod and reel in bays, flats, the backcountry, and coastal waters a few miles from shore. This is recommended for beginner fishing and especially useful for young children's parents.
You can go on a short half-day trip if you aren't sure how you'll feel out on the water. Surface waters mean less risk of hazard.
Nearshore Fishing Getaways
Nearshore fishing means fumbling in or around coastal waters or bays, as well as within state waters, depending on which state your family belongs to. Standard fishing techniques involve dropping lines into the water or dragging baited hooks across the sea floor.
You wait for a fish to bite to drop a line into the water. These bottom fishing methods require more effort: you're supposed to drag your baited hook across the sea floor.
This fishing trip is recommended for families with older kids or those who already gone on fishing trips before.
Things to Bring during the Dayout
Before we start on the fun part of fishing, we need to make sure you have the essentials, so pay attention to this list:
Enough water, snacks, and lunch (depending on the length of your trip)
Layered and weather-appropriate clothing
Sunblock and sunglasses to protect you from the UV rays
A storage box or a basket for your food and for your catch during the fishing
Seasickness prescription (like Dramamine)
Waterproof bags
A camera to capture fun moments with family
Conclusion
Family getaways are the best way to unwind and to create some memories that no one can ever steal. A fishing trip is a special way to spend some time with your family. We hope this guide can help you prepare for the best and most memorable family vacation.
Are you planning a fishing trip for you and your family? Why not try deep-sea fishing in Pensacola? Showintail Inshore Charters offers several fishing charter options in Destin, Navarre, and surrounding waters. Book your slots now.