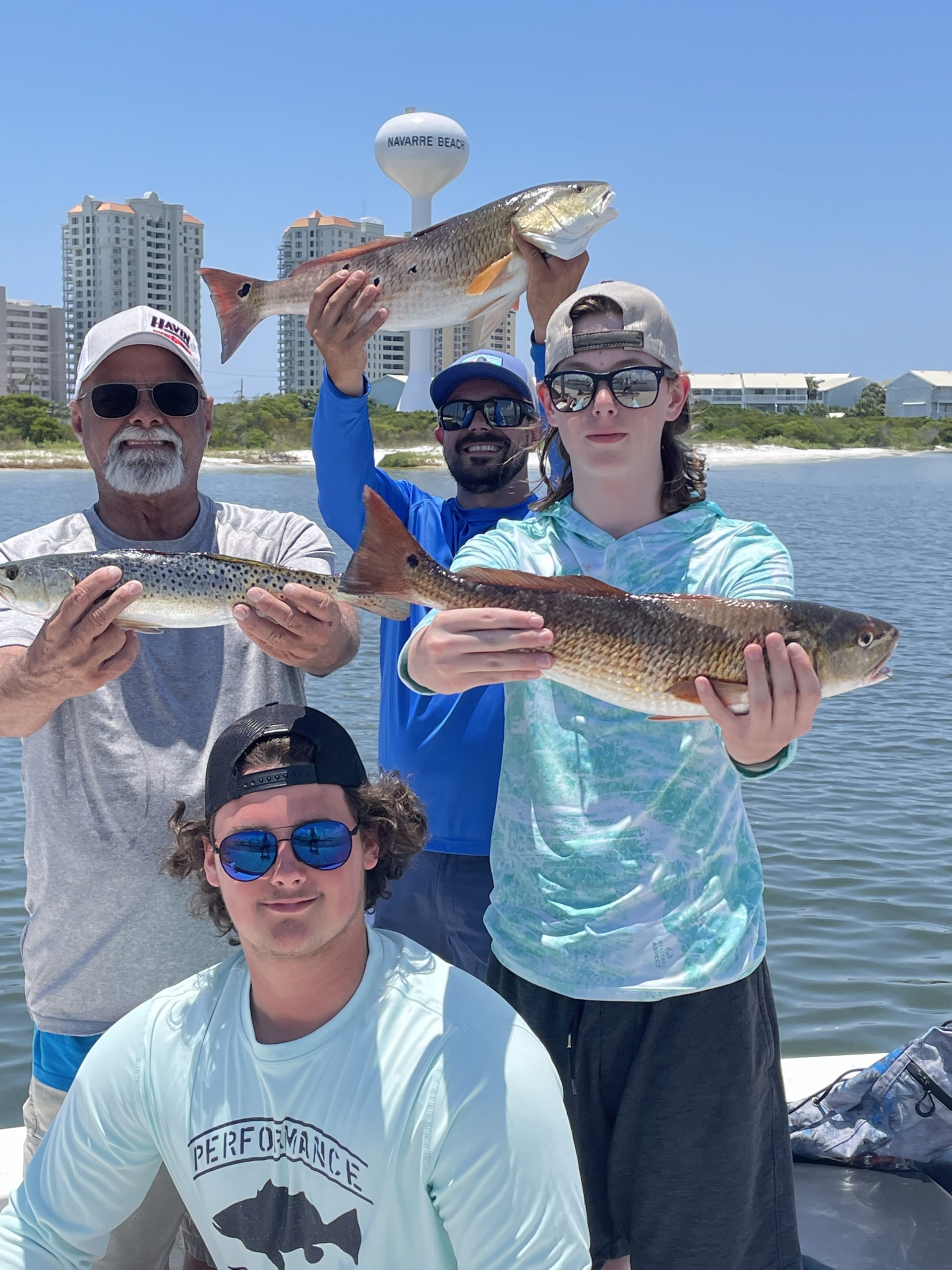 Charter Fishing For Beginners: The Comprehensive Guide
An occasional vacation can be an excellent stress reliever. Charter fishing is a popular choice for folks who want to spend an evening on the water while also catching delicious fish. No two charter fishing trips are the same since there are so many different options.
The trip you choose will also dictate what you need to carry with you and what you need to be aware of while fishing. Learning more about charter fishing will allow you to make the most of your fishing trip.
Here's everything you need to know if this is your first time going on a charter fishing excursion.
1. Goal Setting
Before you even step on the boat, you should have goals. These goals should include how many fish you want to catch, the types of fish you want to see, and the total weight of the fish you want to capture. Having goals makes your charter fishing trip more fun and more rewarding.
2. Before the Journey
Your charter captain should provide you with an itinerary when you sign up for your trip. They should be open to any questions you may have.
Moreover, doing your homework in advance will help determine if a charter company is right for you. The more you know about charter fishing, the more comfortable you will be during your trip.
3. Sign the Charter Fishing Contract
Before you head out on your fishing excursion, you will need to review the terms of your contract. You will want to be sure that you can use live bait. Also, check if you can bring alcohol on the boat and that you can leave if the trip underwhelms you.
In addition, for some charter fishing companies, you will be required to tip at the end of your trip. If you don't like tipping, you may have to work out a different deal with the captain before the trip.
4. Bring the Necessities
You will want to bring a change of clothes and shoes on your charter fishing adventure. You never know when you will get wet, dirty, or muddy. In addition, your captain should be able to provide you with bug spray resistant to sea spray and salt water. But just to be sure, bring sunscreen and bug spray with you.
5. Take Note of the Time to Go on a Fishing Charter
The best time of day for a fishing charter will vary, depending on what you want to catch. The fishing company you choose will be able to give you an idea of the best time. If you are on a deep-sea charter, you will be able to fish whenever you like.
The best times for inshore charters are at sunrise and sunset. These are the most active times for shallow water fish.
6. Interact With Your Guide
Your captain should be a charter fishing expert. They'll know all the most incredible places to go fishing. As long as you are compliant with any rules or regulations, your captain should be willing to answer any of your questions. The more you ask questions, the more you learn about the sport.
Conclusion
Charter fishing can be an enjoyable experience, whether you are by yourself or with your family. If you plan a vacation, this is an excellent activity with friends. Making the most of your experience is about how much you do in advance.
If you are planning to go for an inshore fishing trip and searching for fishing charters in Pensacola, Showintail Inshore Fishing Charters is here. We offer a fun, family-friendly coastal fishing trip in Navarre Beach, Florida, Pensacola, Destin, and Gulf Breeze. Book your inshore charter today!