Fishing Charters Near Gulf Breeze
Fishing Charters near Gulf Breeze have been really exciting the past few weeks! We have been catching plenty of Speckled Trout and Redfish. If you looking for family fun Inshore Fishing Charters near Gulf Breeze Florida give us a call at 850-582-FISH or visit us at www.showintailinshorecharters.com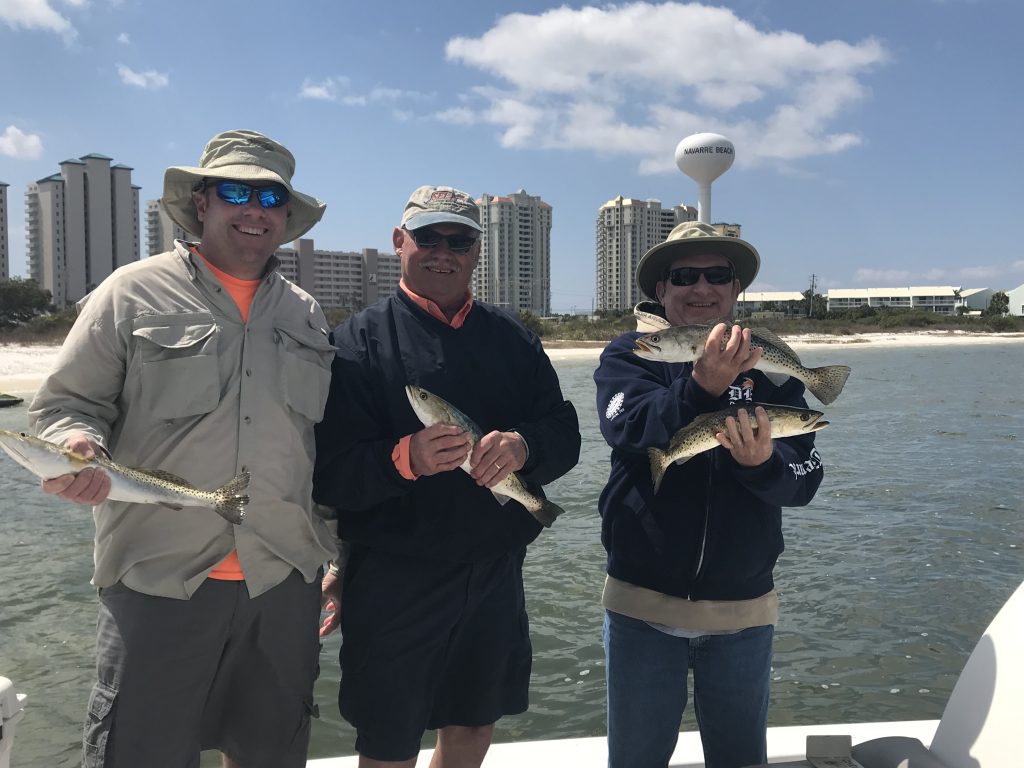 Fishing Charters Near Gulf Breeze Florida
Redfish – Fishing Charters Near Gulf Breeze Florida have been doing great on Redfish! The redfish are finally moving around with the warmer mornings and hungry! Live bait and artificial lures have both been working great for redfish in Santa Rosa Sound. Deeper areas around scattered grass have been the best areas to find these redfish. Try no to make a lot of noise and slow drift over 4-8 foot of water and watch out in front of the boat and you shouldn't have to travel far before you see the redfish. Don't cast directly to the fish. Throw you bait a good ways out in front of the fish and let them come to it!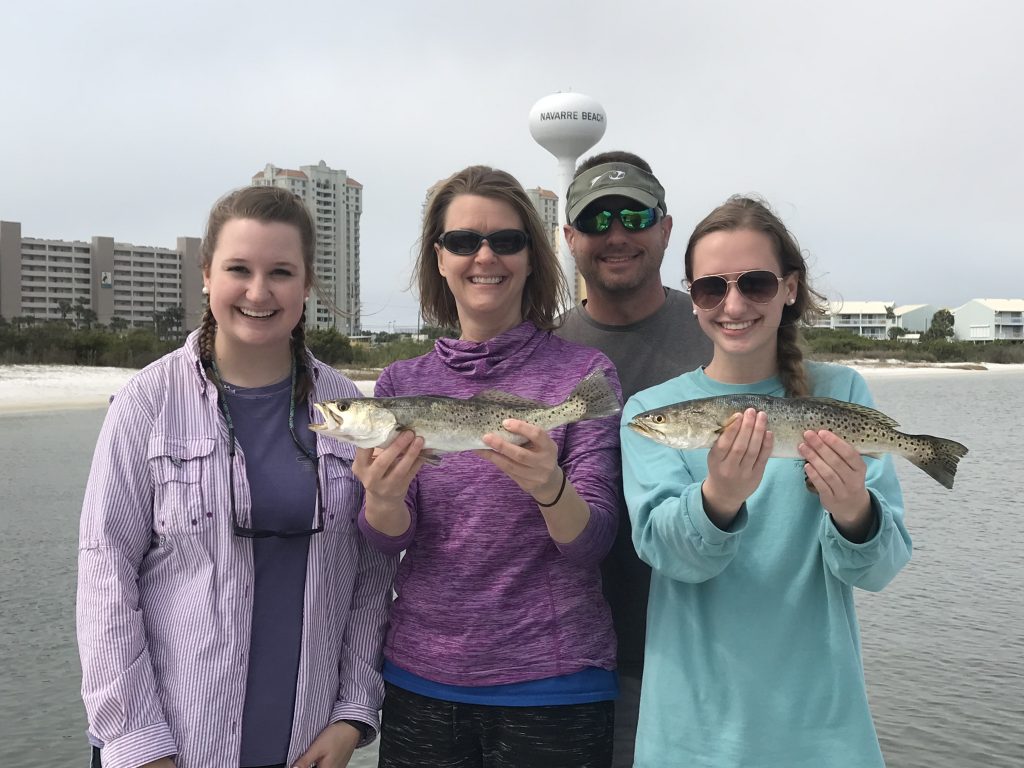 Speckled Trout – The Speckled Trout has been really good over the past 2 weeks with a ton of gator trout over 20 inches! Any place you can find soft sand or muddy bottoms in the Navarre Beach area and you will find the trout. Live shrimp and soft plastics have been the best ways for catching Speckled trout. We have been drifting the shallow 3-6 foot grass beds and throwing soft plastics on light jig heads out in front of the boat. Most fish have come on darker color soft plastics and the redfish on the lighter color plastics. Live shrimp on small popping corks works almost to good for these trout. A few pops of the cork and the fish quickly find the shrimp that's swimming below. Make sure to stop by and BroxsonOutdoors for all your live bait and tackle needs!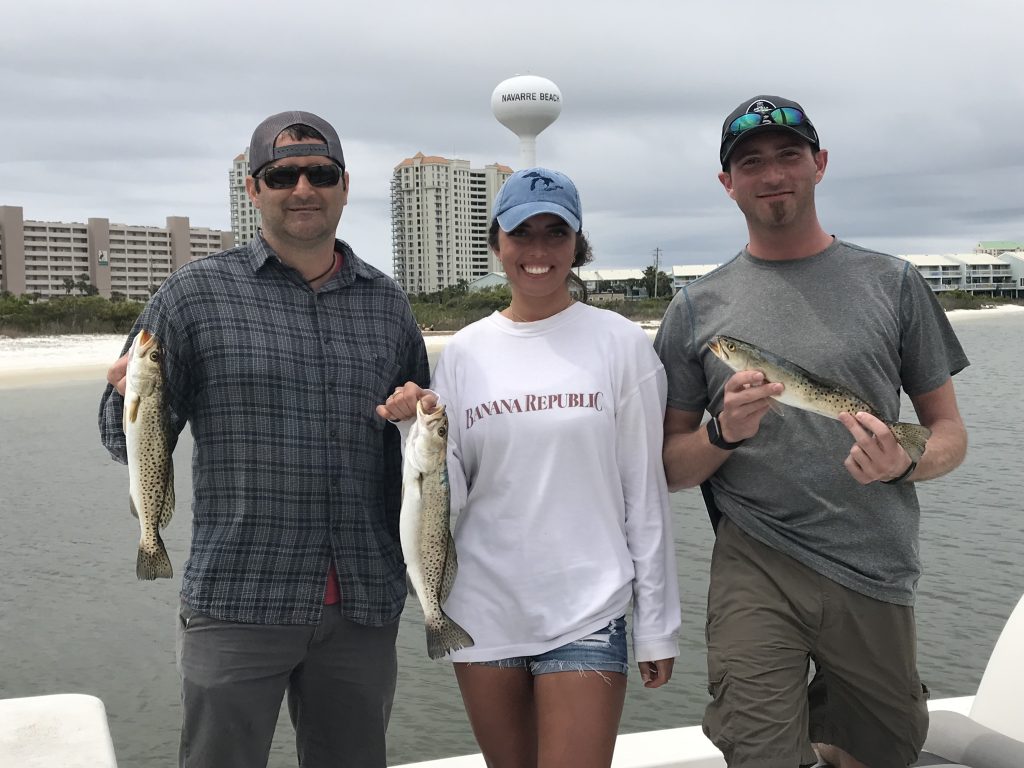 Latest Navarre Fishing Charters Post.
https://m.facebook.com/showintail/
Thanks for checking my fishing report for Showintail Inshore Charters Of Navarre Florida.
Please follow us on Facebook and Instagram and let me know what you want to see more of in these fishing reports.
Showintail Inshore Charters Of Navarre Florida.