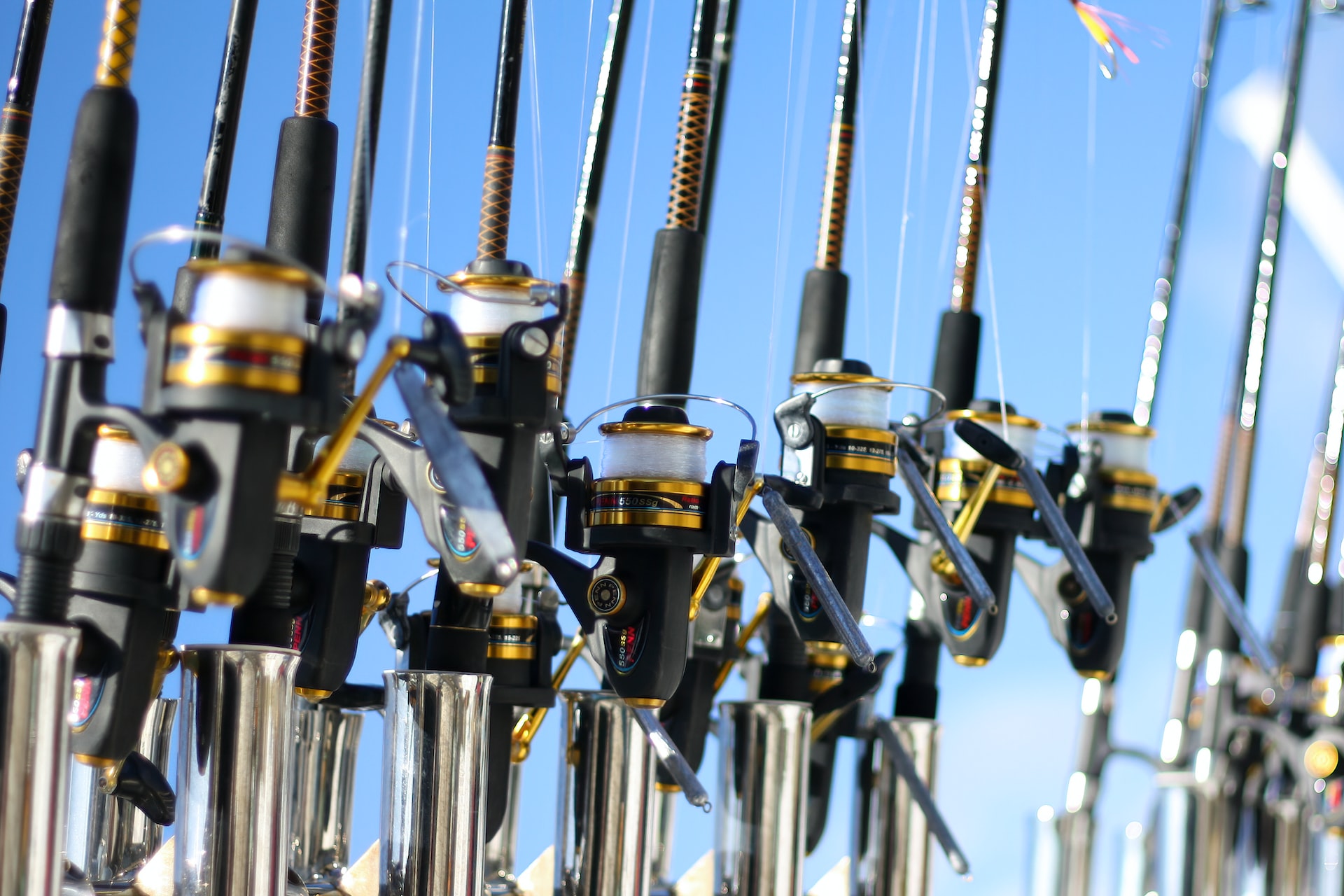 What Is the Best Rod and Reel Size for Sheepshead Fishing?
When picking the right spinning reel for sheepshead, there are a few things to consider. Due to their tenacity and strength, sheepshead is notorious for breaking fishing gear and equipment that is inadequate for the task. This is why reel size and line selection are important when sheepshead fishing.
In this article, you can learn about the optimal spinning reel size for sheepshead, preferred line type, and a little bit about rod selection when you go for fishing charters in Pensacola.
What Size Reel Should Be Used When Fishing for Sheepshead?
The optimal Pensacola setup for sheepshead fishing includes a 6- or 7-foot rod and a medium-sized 2500 to 3500 series spinning reel. The average sheepshead weighs between 2 and 5 pounds, so you will have sufficient strength and power to remove them from the structure.
Underwater structures can easily cause a line to snap or become entangled. You'll need a sturdy rod and reel combination to remove sheepshead from structures. With a medium-sized spinning rod and reel, you will have sufficient power while enjoying the fight.
Make sure your rod tip is sensitive enough, as the sheepshead fights fiercely but has a very light bite and human-like teeth.
What Line Size Should You Use When Fishing for Sheepshead?
Sheepsheads are attracted to docks, rocks, pilings, and other objects in the water, which can cause a snapped line when fighting a fish. Pair your medium-sized spinning reel with a monofilament or braided line of superior quality.
A strong braided line will allow you to resist these obstacles as you pull the sheepshead away from them and into more open water, where they can eventually be reeled in. A monofilament line can perform the same function as a braided line, but it will not be as durable.
Best Rod and Reel for Sheepshead Fishing
You can purchase a rod and reel individually or as a set to get out on the water much quicker. When Pensacola deep sea fishing for sheepshead, you should continue to use a 6- to 7-foot medium-light to medium-action rod with a medium-sized spinning reel.
The combination of a 2500-size reel and a 7-foot medium-light rod provides ample strength while remaining sensitive enough to detect sheepshead's light bites. This rod and reel combination is of the highest quality, with each component designed to withstand intense inshore battles with sheepshead. It has a carbon fiber drag system and a stainless-steel ball-bearing system for increased strength and durability.
Which Type of Rod Should You Use for Sheepshead?
Sheepshead is renowned for its tenacity, but its bite is surprisingly delicate. It is easy to miss if you are not paying close attention or using a too stiff rod.
The best fishing rod for sheepshead is therefore between 6 and 7 feet in length, has a medium-light to medium action, and a very flexible tip. This will ensure that your rod has sufficient strength to fight and pull a sheepshead, allowing you to detect its light bite.
Make every effort to match your preferred rod to your intended spinning reel. Select a shorter rod for a relatively small reel.
You can trade a larger reel for a longer rod. Additionally, this will allow you to tailor your fishing rod and reel to your specifications.
If there is more water to cover and you wish to cast further, choose a 6.5- or 7-foot rod.
Conclusion
Sheepshead is a robust and powerful fish, but the environment is the most difficult aspect of capturing them. Because sheepshead fishing is rarely conducted in open water, you need a rod and reel that can retrieve line quickly without sacrificing bite sensitivity.
Showintail Inshore Fishing Charters offers enjoyable and family-friendly inshore fishing excursions in Navarre Beach, Pensacola, Destin, and Gulf Breeze, Florida. Enjoy Pensacola deep sea fishing with us! Book your trip now!