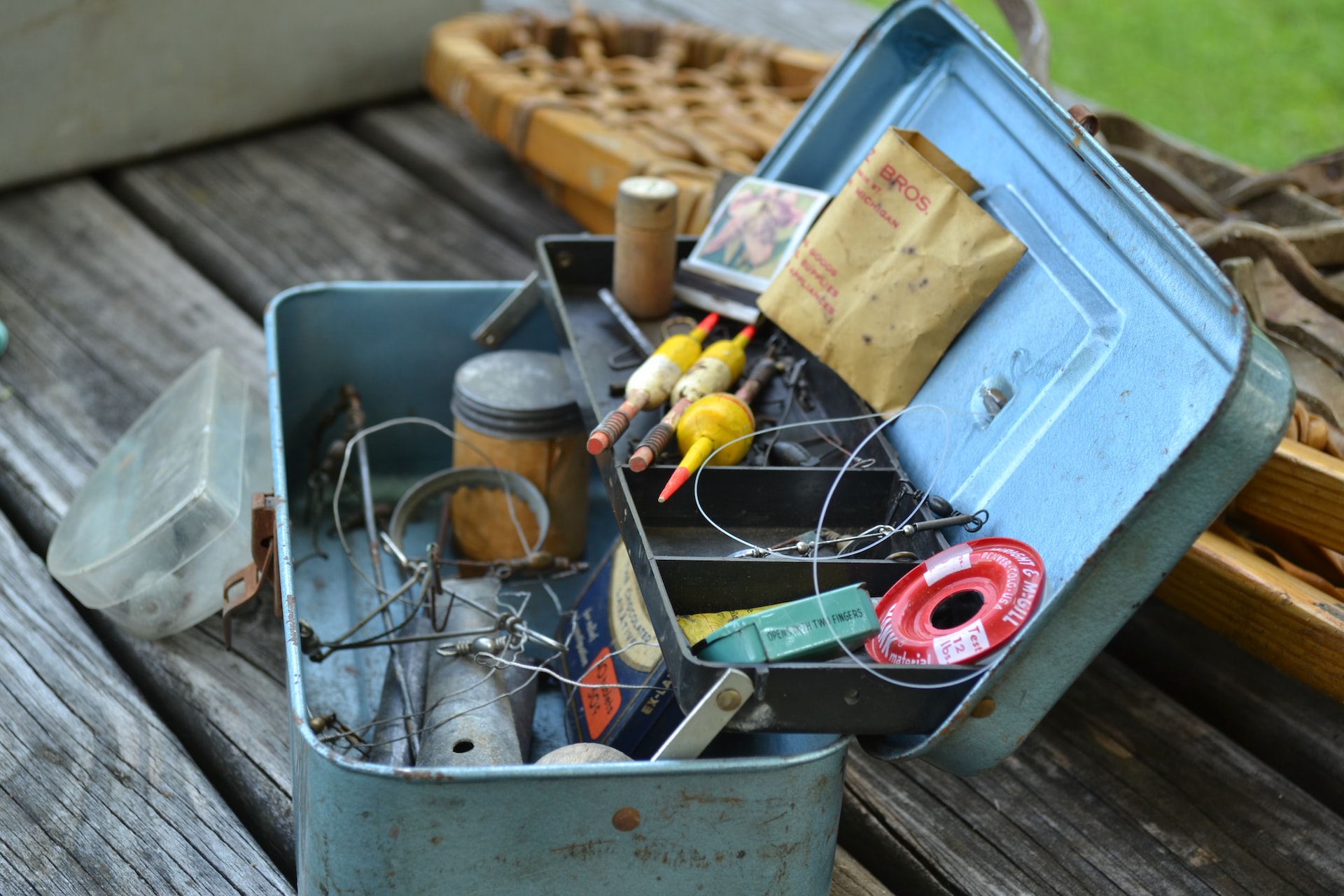 Fishing Tackle Box Checklist: What Should You Bring?
Inshore fishing is a great way to enjoy fishing without having to venture too far into the open water. However, because you are closer to shore, it is essential to be prepared with the right tackle and gear.
What Is a Fishing Tackle Box?
A fishing tackle box is a container used to store and organize fishing tackle. A tackle box can be made from various materials, typically made from plastic, wood, or metal. The tackle box is essential fishing gear, as it helps anglers keep their tackle organized and safe from the elements.
Must-Have Items in Your Tackle Box 
Here is a list of what you should bring in your tackle box for inshore fishing:
A good quality rod and reel. It is probably the most crucial piece of gear you will need for the type of fishing you will be doing is vital. For example, spinning rod and reel combos are great for fishing in ponds or lakes for smaller fish, while baitcasting rod and reel combos are better for fishing in rivers or streams for larger fish. No matter what type of fishing you plan on doing, investing in a good-quality rod and reel is always a good idea.
A variety of lures. Inshore fishing requires a different set of lures than what you would use for open water fishing. Make sure you have a good selection of lures designed for the type of fish you will target.
A net. A net is an essential piece of gear for inshore fishing. You will need it to land your fish once you have them hooked.
Hooks. Hooks come in various sizes and styles, depending on a specific type of fishing. The most common type of hook anglers use is the bait hook, which is used to bait your line with live or artificial bait. Generally, smaller hooks are better for smaller fish, while larger hooks are better for larger fish.
Jigheads. Jigheads are a type of hook designed to be used with artificial lures. Jigheads have a weighted head that helps the lure sink to the desired depth and a sharp hook that is positioned so that the hook will slide into the fish's mouth when a fish bites the lure. Jigheads come in various weights and hook sizes, so you can choose the perfect one for the type of fish you're trying to catch.
A good pair of fishing gloves. Fishing gloves will help you avoid cutting and scraping when handling your gear.
A first aid kit. A fully-stocked first aid kit is always a good to have when you plan to go fishing. After all, you never know when you might need it.
A cooler. A cooler is a must-have for inshore fishing. You will need it to store your catch after you have caught it.
A set of pliers. Pliers can be a handy tool for any fishing trip. You will need them to remove hooks from your catch.
A set of scales. Scales are necessary if you plan on keeping your catch. You will need to weigh your fish before determining if it is of legal size.
A set of fillet knives. Fillet knives are a necessity if you plan on eating your catch. You will need them to clean and fillet your fish.
Following this list will indeed have everything you need for a successful day of inshore fishing.
Conclusion
A fishing tackle box is always a good idea because it allows you to organize all your fishing gear in one place. This way, you can easily grab everything you need for a fishing trip and know everything is accounted for. Plus, a tackle box can help protect your gear from the elements and keep it in good condition for longer.
Once you have it, you are now ready to do your fishing. If you're looking for a place to have a good time and maybe even catch a fish or two, book with us at Showintail Inshore Charters of Navarre. We offer inshore fishing in Pensacola, Florida, and many different fishing activities that you will surely enjoy. Contact us to find out more.