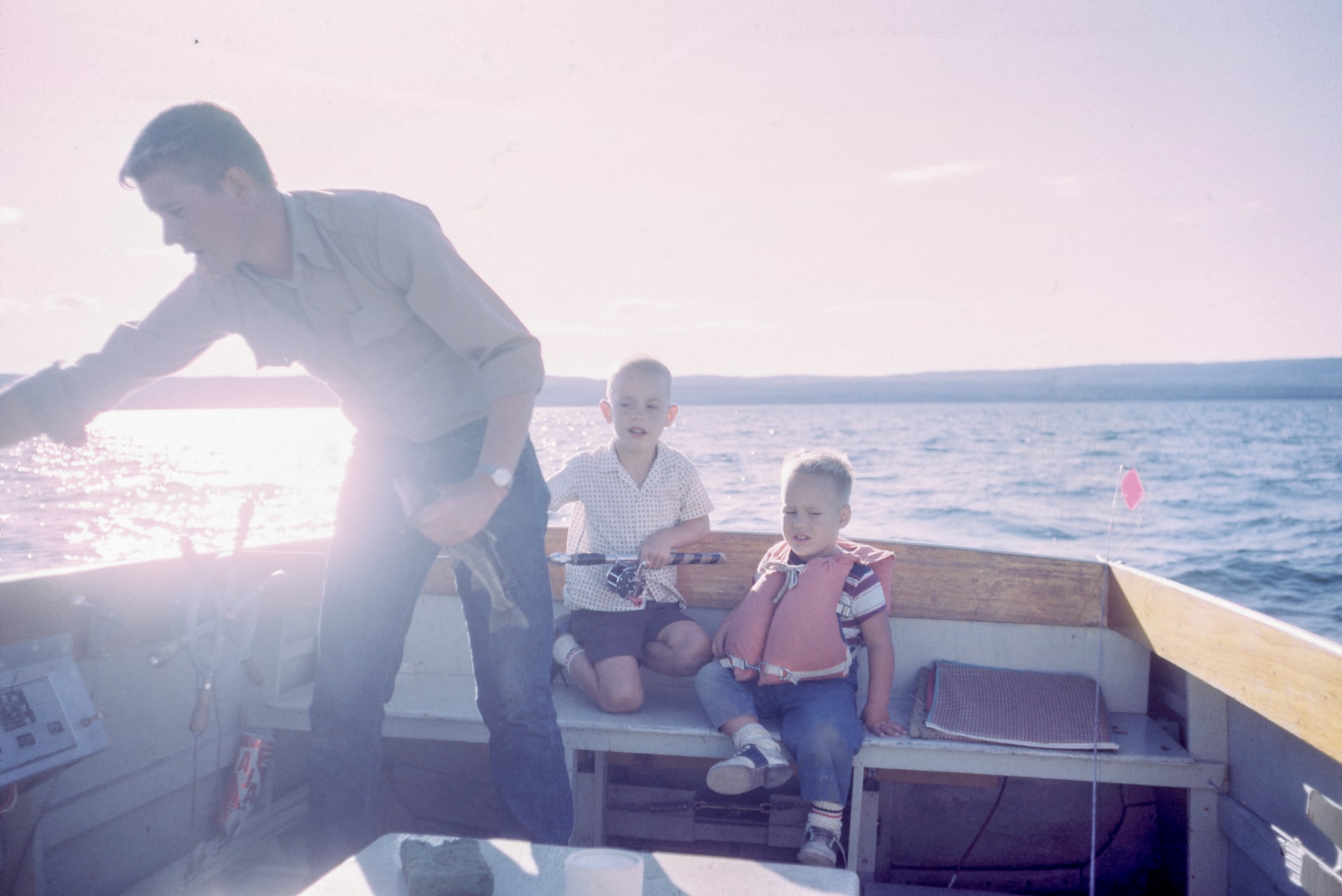 Things to Keep in Mind Before Taking the Kids Fishing, Pt. 2
Fishing is a great hobby for everyone. And fishing with your kids can be a wonderful experience.
But there are a few things you need to keep in mind when planning your fishing trip with kids. If you're unprepared, things can go haywire and become an unpleasant experience for everyone involved. In this second part of our article series, we'll be bringing up more helpful tips on ensuring your fishing expedition with the kids goes smoothly. Read on!
3. Stock Up On Food
You'll need food to get you through the day. A good idea is to keep it simple. A variety of sandwiches, such as peanut butter and jelly, and a few sodas always works great. Add in a few snacks, such as granola bars. It's also a good idea to keep a cooler on board to store the food and drinks.
If you're planning to fish away from shore, you'll also need to carry water and drinks. I like to use plastic jugs that have lids and straws. This is a great way to encourage kids to drink more water, which is important to keep hydrated and cool.
The cooler is essential if you plan to stay out for a longer period.
4. Choose A Good Place To Go
Where you spend your time fishing with your kids is as important as anything else. If possible, choose a place that is safe and fun. This can be different for each person, depending on what you're looking for.
Rivers and lakes are great. Plenty of water, fish, and fun things for kids to do. Try a local park or lake near where you live.
You can also go to a pier or dock and fish from shore.
If you're looking for something with a bit of a challenge and a change of scenery, you can use a boat. Choose a boat that is easy to handle and will keep your kids happy and safe.
5. Teach the Kids About Fishing
If you're planning to take your kids on a fishing trip, the best way to get them excited is to teach them about fishing and what they'll be doing. This can be as simple as showing them a photo or two of fish to get them excited. Let them choose a lure or two for the bait bucket, choose their fishing rods and reels, and help them build their bait buckets.
6. Don't Forget the Fun!
Bring along plenty of fun activities to do "in-between" fishing trips. Card games, coloring books, and a deck of cards (for teaching your kids how to play games, such as Go Fish and War) are all good options.
Be sure to bring along plenty of snacks, too. You don't want to discourage your kids from going on future fishing trips by offering unhealthy food choices.
But most of all, planning fun – and educational – activities for your kids once you're on the water will set the tone for a much more enjoyable fishing trip. You'll be spending time together, providing important learning and bonding opportunities, and having a great time in the process!
Conclusion
If you're planning to take your kids fishing for the first time, don't overcomplicate things. Keep things simple and safe, and have fun and enjoy the time together. And remember, if it's not fun, don't push your kids. Have plenty of water and snacks available, and always be ready to have fun and be ready to put on a happy face!
Are you looking for Navarre Beach Fishing Charters? Look no further than Showintail Inshore Charters! All of our Navarre Beach Fishing Charters with Showintail Inshore Charters are a full-service inshore fishing charter that offers enjoyable fishing trips within easy reach of Navarre, Pensacola, Fort Walton Beach, and Destin, Florida. Book your Navarre Beach Fishing Charters trip with Showintail Inshore Charters of Navarre, Florida today!