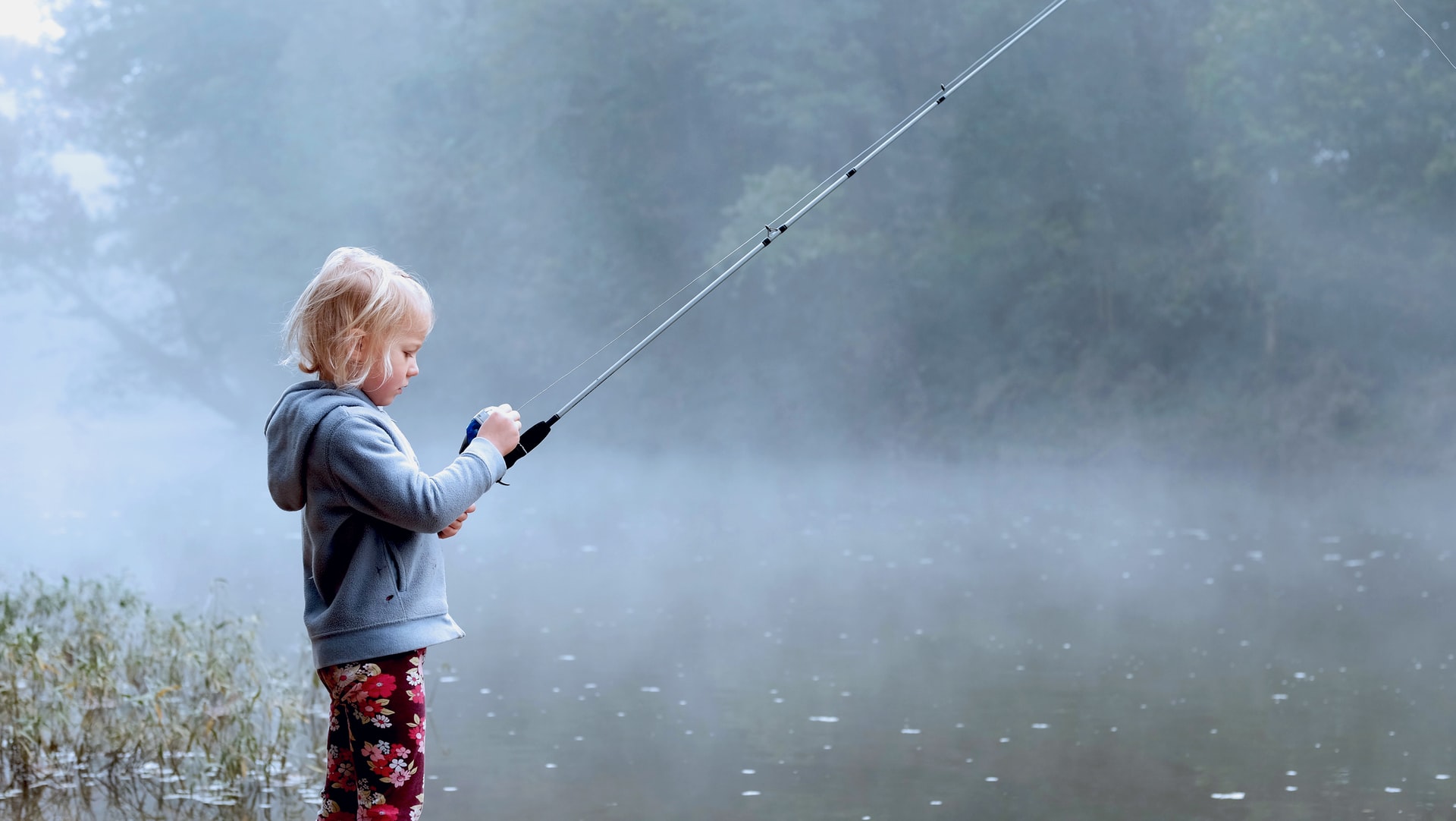 Things to Keep in Mind Before Taking the Kids Fishing, Pt. 1
Fishing is a wonderful and versatile hobby. Need to get away and spend some time clearing your mind? Get out on the water. Looking for something with a bit of fun and challenge? Get out on the water! 
Another great thing about choosing fishing as a hobby is that you can do it yourself or with others. And one of the best things about it is teaching your kids to fish. It's like a gift you're giving them for life.
But there are a few things to know before taking kids on their first fishing trip. If you're unprepared, things can go haywire and become an unpleasant experience for everyone involved.
But with a bit of planning, preparation, and the right attitude, your kids' first fishing trip can be a magical experience that they never forget!
Here's what to keep in mind when planning your fishing trip.
1. Safety First
Safety is paramount when dealing with kids. There are so many dangers involved, from the boat and equipment to the water and fish. As kids' safety and understanding of the dangers involved grow and develop, you will be able to take them on longer and more complex fishing trips.
But for a first trip, it's best to keep things as simple as possible. For example, a short, 1-hour boat ride to a nearby dock/pier, with a short walk as you get close to the water, is a great way to start. Fishing from shore is also a great option.
The important thing is to keep things as simple and safe as possible, limiting the number of variables, such as water temperature and the possibility of getting cut by sharp hooks.
But don't overdo it either. Listen to your kids and their needs, and don't push them too hard, too fast.
2. The Right Equipment
You don't need a lot of fancy equipment to get your kids started. In fact, one of the most important things you'll need is patience and a lot of imagination.
Here are some basic essentials:
Rod and Reel: A good set of kid-friendly tackle, such as a bobber, hook, and a small, brightly colored fake fish, will work great for starting out. The hook should be very small and simple, without any barbs. Yes, getting a hook stuck in your finger can hurt! But the pain should fade quickly and doesn't really hurt. Having your child catch a small fish, that they then release back into the wild, is another great teaching experience.
Lures with soft, rubbery, flexible hooks are also a good idea. Plus, having a box of these handy is always a great idea when you have kids and grandkids around!
Bait: Kids can have a blast with a bait bucket. This is a plastic bucket filled with a variety of frozen baits, including:
Fish Fillet Cuttings
Frozen Squid
Shrimp
Crab Claws and Legs
Small Pieces of Fish
Each bait is packaged nicely in a plastic bag, with a twist-tie. All you have to do is grab a bag, remove the twist-tie and hook the bait to your hook.
Most bait shops will sell a "starter pack" with various baits, which is a great investment if you have kids around.
Don't forget to add worms to the bucket. Kids love to dig for worms, and they're easy to hook and great bait.
Keep the bucket in the shade, if possible. It's hard to dig for worms in the hot sun!
Sunglasses – Kids need protection from the sun and wind, too.
Hat – Be sure to have at least one hat for each family member.
Water – Bring a lot of water. Even a short trip on the boat will leave you feeling parched.
Conclusion
There's nothing better than spending some quality time with your kids, fishing. It's a wonderful bonding experience that leaves everyone smiling.
There are a few things to keep in mind when heading out on your first trip. We've covered some of the basics here, but as you gain more experience, you will learn what you need, not only for your kids but also for yourself.
Are you looking for Navarre Beach Fishing Charters? Look no further than Showintail Inshore Charters! All of our Navarre Beach Fishing Charters with Showintail Inshore Charters are a full-service inshore fishing charter that offers enjoyable fishing trips within easy reach of Navarre, Pensacola, Fort Walton Beach, and Destin, Florida. Book your Navarre Beach Fishing Charters trip with Showintail Inshore Charters of Navarre, Florida today!