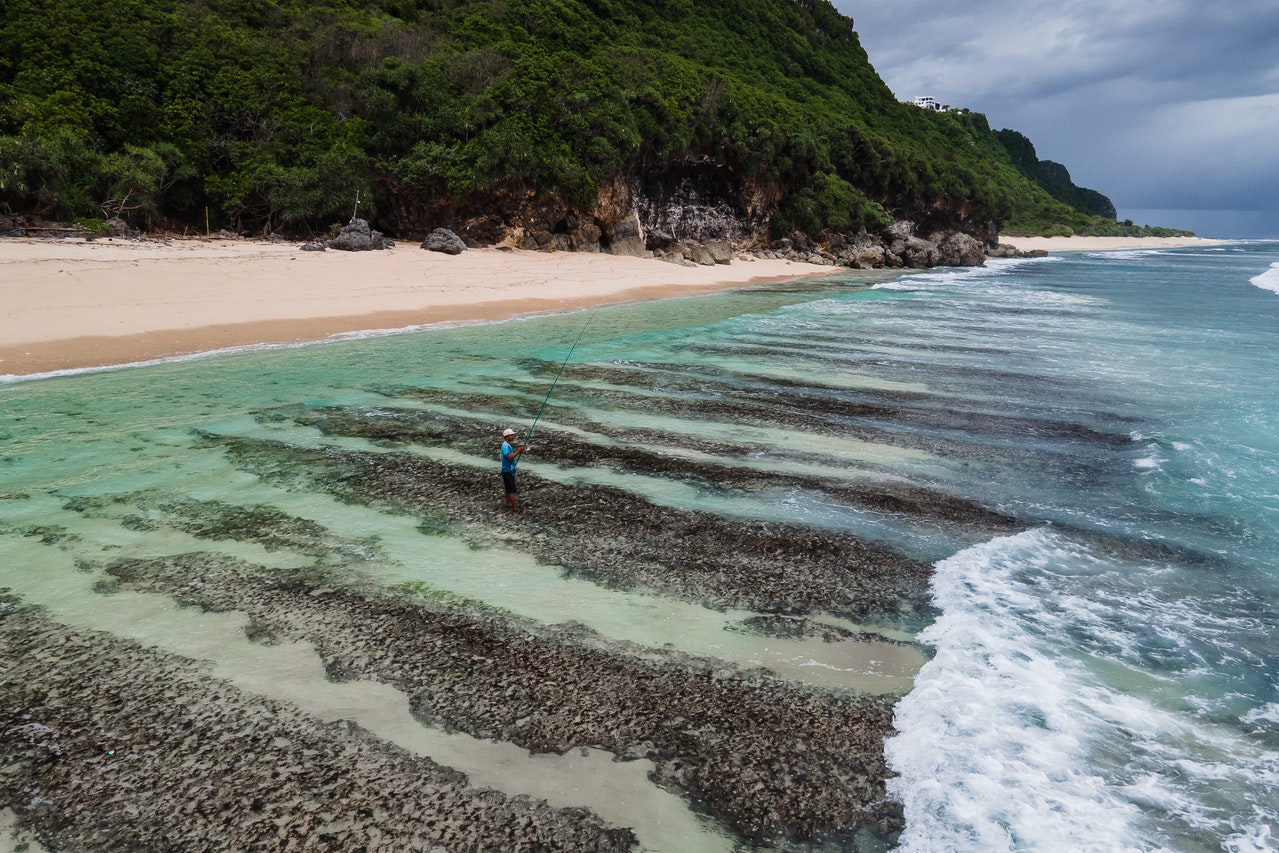 8 Saltwater Fishing Tips Every Beginner Should Know
Saltwater fishing is a great way to explore inshore fishing. This is also a fantastic fishing method to catch fresh fish while also enjoying the outdoors. While this may seem like a pleasant game, it does require patience, skills, and practice. In fact, some may regard it as an art form rather than a sport.
Read on to discover these eight saltwater fishing tips every beginner should know today.
Tip #1: Safety First
Water safety is critical. Always use a life jacket, never fish alone, and keep someone informed of your location.
When fishing, you should always be mindful of your surroundings. Keep your back in mind when manipulating hooks and lures. Use caution when casting, gaffing, and landing fish. It can be exhilarating at times, and accidents do happen.
The majority of fishing hooks are barbless and can only be removed with difficulty.
Tip #2: Be Appropriately Equipped
Before you go fishing, make sure you have all of the necessary equipment. If you're a beginner, ask a seasoned angler about bait. When fishing, it is critical to utilize the correct bait.
It will be tough to catch fish without the correct equipment. As a fisherman gains skill, he may grow interested in knot-tying, fish identification, and fileting. Not all situations necessitate the use of heavy reels and lines.
When scheduling a fishing charter, inquire about what you must take with you. Fishing equipment usually includes a fishing rod, line, hooks, live or artificial bait, and a reel. Always carry a hat, (polarized) sunglasses, sunscreen, a sweater, food, beverages, and water.
Tip #3: Choose the Right Fishing Tackle
Choosing the right fishing equipment will influence your results. As such, do your research and simply ask around to know which fishing tackle you must bring.
Tip #4: Find Your Spot
It is difficult to choose the best fishing spot. Many aspects, such as weather, seasons, and water temperature, must be considered while choosing a decent fishing place.
Tip #5: Modify Your Strategy
If your first fishing spot fails, your day is not ruined. Fishing may be more productive in surrounding areas. You will quickly discover where they go and what baits they favor.
If you're not catching fish, change your strategy. Make changes to the bait, hook, and/or setting.
Tip #6: Make Use of the Correct Bait
There is no "one-size-fits-all" bait, so do your study before going fishing. If one of your baits or lures fails, you may be fishing in the incorrect place or for the wrong species.
Determine which live and artificial baits are the most effective. Examine how other anglers fish, what lures they use, and where their lines are cast.
Tip #7: Ice the Fish Immediately
If you wish to retain the fish you capture until you return to your hotel, bring a cooler. Fish deteriorates faster in direct sunshine and heat, so keep them in the shade. Don't overfill the fish cooler.
Tip #8: Do Your Homework
You should be mindful of your surroundings before casting your first line. Before you pick up a fishing rod, you can immerse yourself in the sport by reading a variety of fishing novels. Learn how to fish by viewing online videos, looking up on the spot, and the species of fish you want to catch.
Conclusion
Being a beginner at anything may be exciting and daunting at the same time. Fortunately for beginners, you can find all sorts of information online and use the internet to get in touch with professionals. With the right information, training, and expertise to guide you through your first few fishing trips, you will learn quickly and have an amazing adventure in no time.
Are you looking for an inshore fishing charter? Showintail Inshore Charters is here to help you enjoy your fishing adventure in easy-access locations, such as Navarre Beach Florida, Pensacola, Destin, and Gulf Breeze. Give us a call today to learn more about our team and our services!