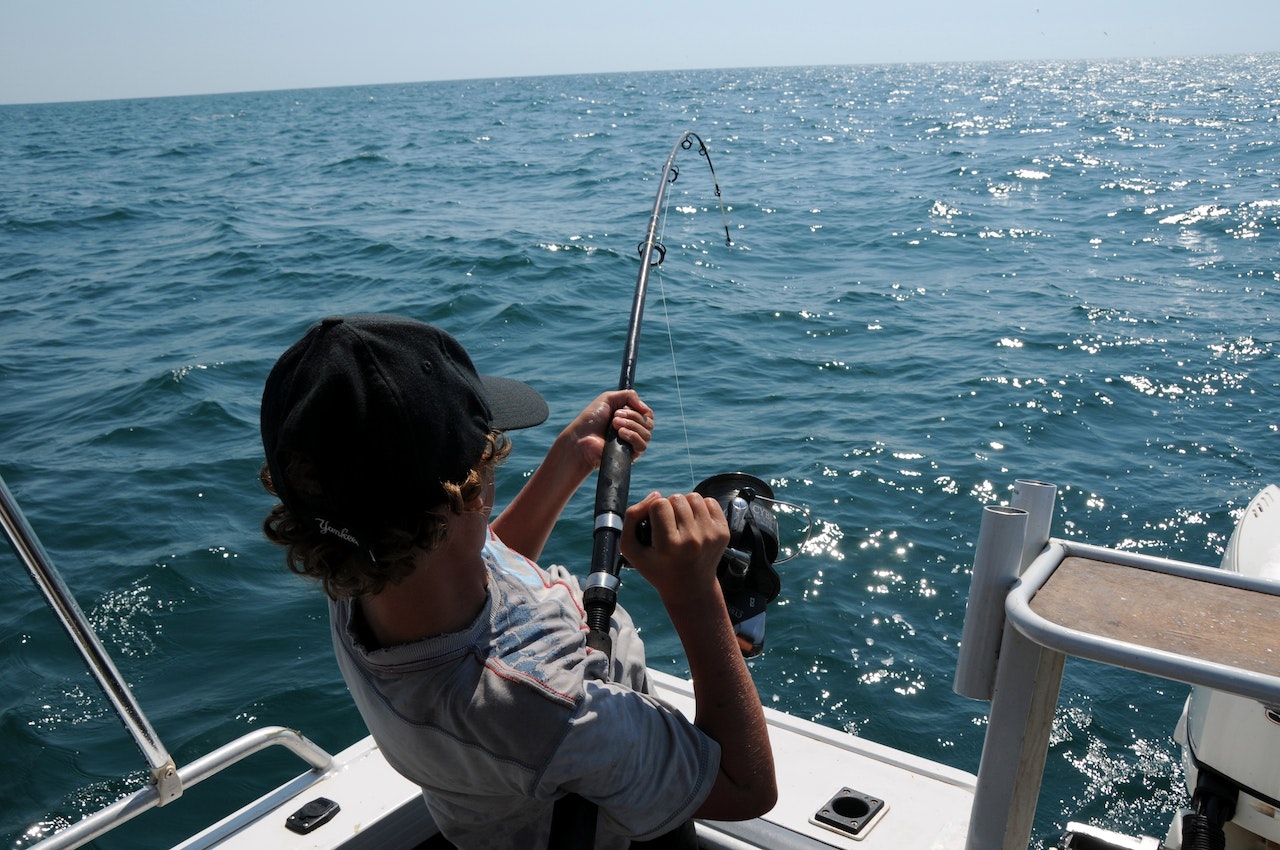 Learn the Rules to Florida's Saltwater Fishing in 2022
It's almost time for Florida to publish its saltwater fishing regulations for the following year. If you're anything like other fishermen, you probably care about staying abreast of developments so you can tailor your fishing trips to them. 
In this piece, we'll run over the essentials of the Florida saltwater fishing laws for 2022.
The Question: What Makes Fishing in Florida So Unique?
Many decades have passed since Florida first gained fame as a fishing mecca. This location is unparalleled as a fishing spot due to many factors. The region's rich biodiversity, many different types of fish, and its mild climate throughout the year are among its many selling qualities.
Around 200 species of fish can be caught in Florida's freshwater and saltwater environments. Florida is home to about 200 species of freshwater fish and 70 species of marine fish.
Florida's Fishing Restrictions on a Few Favored Species
Learn the regulations of fishing in Florida before you go out there. The rules may change depending on the fish you're angling for and where you are in Florida. 
The following are some general guidelines for fishing in Southwest Florida based on target species:
Spotted Seatrout

: The spotted sea trout season in Southwest Florida typically yields three catches per angler. It's best to keep fish between 15 and 19 inches in length, though there are ways to keep bigger ones. One fish above 19 inches in length per vessel, for instance.
Red Drum

: In the Southern Florida Zone, groups of fewer than eight individuals are allowed to capture one fish per day. Any red drum caught must be at least 18 inches in length. The Gulf of Mexico waters near Port Sanibel Marina falls under the South Zone's jurisdiction.
Cobia

: A cobia captured in the Gulf of Mexico must be at least 35 inches long to comply with Florida's fishing rules. Cobia caught in federal waters offshore must be as least 36 inches long. Two fish per boat is the limit.
Tarpon

: There is no minimum size limit for tarpon in Florida, but there is a maximum size limit. All tarpon over 40 inches in length must be released back into the ocean. You can buy a tarpon tag if you intend to attempt to reel in a tarpon that breaks the state or global record.

 
Sharks:

In Florida, you can fish one shark per day. All sharks must remain intact until your vessel has come to a complete stop. The three groups of sharks that can be caught all have different size limits.
Legally Permitted Species
Several commonly caught species are not subject to any quotas or other restrictions:
Blackfin Tuna

Bonito

Cero Mackerel

Great Barracuda

Jack Crevalle

Ladyfish

 
While there are no mandated limits on gear, there are accepted practices. If you catch more fish than the legal recreational limit in your state, you will need a commercial fishing license.
Restricted Species
Here is a short list of species protected from capture, possession, landing, purchase, trade, or exchange:
Atlantic Angel Shark

Bahama Starfish

Basking Shark

Bigeye Sand Tiger Shark

Caribbean Reef Shark

Goliath Grouper (Jewfish)

Great Hammerhead

Largetooth Sawfish

Lemon Shark

Longbill Spearfish

Long spine Urchin

Manta Ray

Mediterranean Spearfish

Stony, Hard, and Fire Corals

White Shark
Conclusion
It is critical to learn the rules of Florida's saltwater fishing in 2022 to be able to fish in Florida waters legally. The rules are designed to protect Florida's saltwater fish populations and ensure everyone has a fair opportunity to enjoy saltwater fishing. 
Charter fishing at Navarre Beach, Florida on board the Showintail Inshore Charters with Captain Bryant is second to none. We offer full-service inshore fishing charters for an enjoyable fishing trip. Visit the Emerald Coast and cast your line for Redfish, Speckled Trout, Flounder, Sheepshead, and more in its pristine waters. Book your inshore charter today!