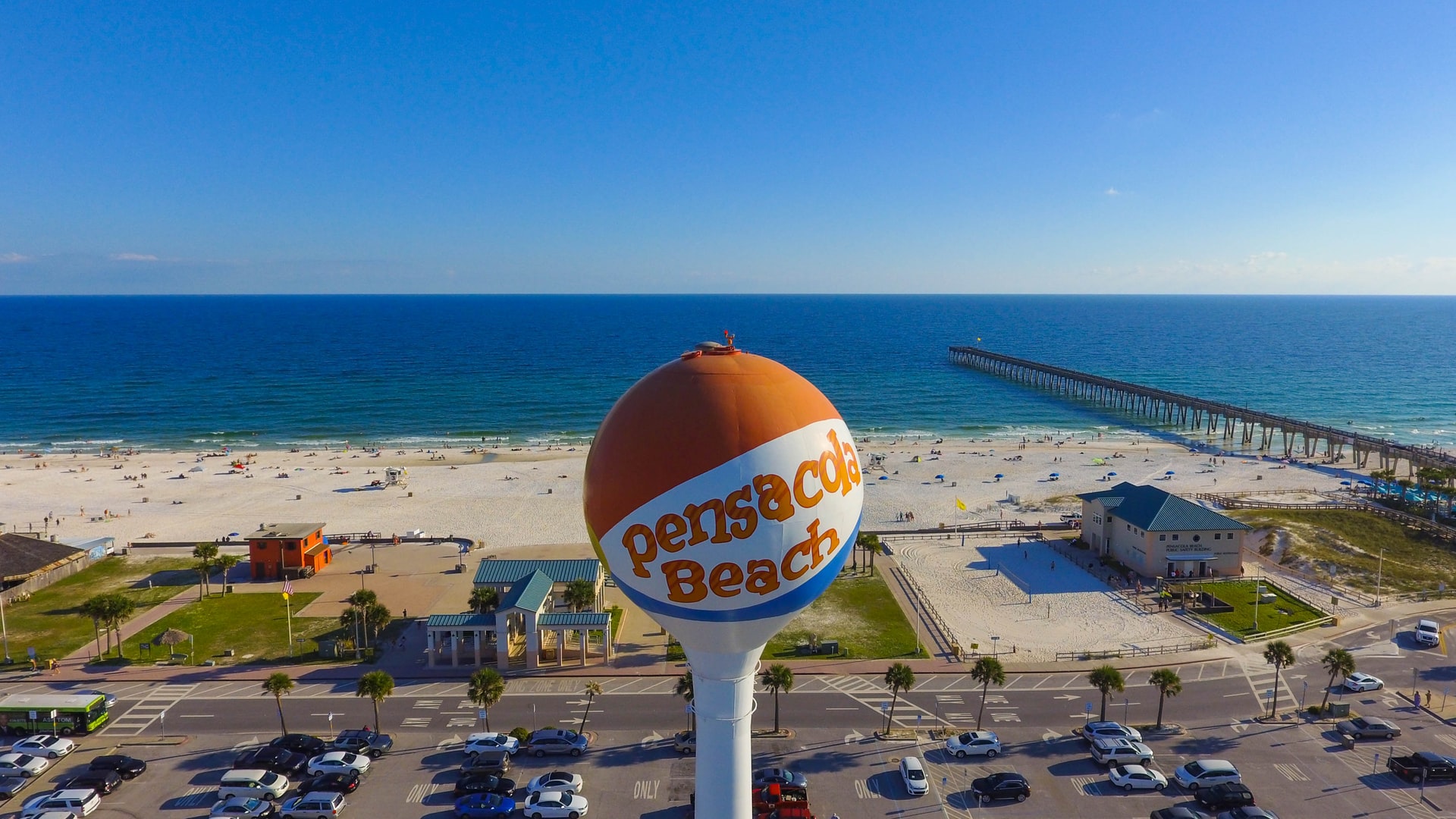 7 Reasons You Should Visit Pensacola Beach Today
Pensacola is one of the most beautiful and famous beach destinations on the Gulf Coast. Here are reasons Pensacola is the way to beach!
1. White Beaches and Emerald Waters
Pensacola's beaches are world-famous for their sugar-white sand – something you can only truly appreciate by digging your toes in. The emerald-green waters are incredibly relaxing, and you can float lazily along Pensacola Beach and Perdido Key. The beach has a very chill vibe, and you'll fit right in with the locals at any of the beach bars or restaurants.
2. Rich in History
Pensacola is a beach destination like no other. It is a city with a rich history, dating back to 1559, when Spanish conquistador Don Tristan de Luna arrived and established it as the first European settlement in North America. Pensacola has been under the flags of Spain, Britain, France, the Confederacy, and the United States at different points in its history, and all of these influences are reflected in the city's architecture, cuisine, and festivals. There is a strong sense of community pride in Pensacola, and its residents are welcoming and friendly.
3. Gulf Islands National Seashore
Pensacola's beaches are some of the most beautiful and solitary in the world. A large portion of the beaches are part of the Gulf Islands National Seashore and are federally protected. This means that there is no development on these beaches, making them a perfect place to get away from it all. There are miles of unspoiled shoreline along the Gulf of Mexico and Intracoastal Waterway for you to explore.
4. The Blues
Pensacola is the home base for the Navy's Blue Angels, who perform in communities across the country. Pensacola hosts two air shows featuring the Blue Angels every year, in July and November. The Blue Angels can also be seen flying in formation over the city during practice flights from spring to fall.
5. Outdoor Fun
Pensacola is a great place to explore if you love the outdoors. There are plenty of trails to walk, hike, or bike, and you can also go fishing or charter a boat for deep-sea fishing. You can also surf, scuba, sail, or take a dolphin tour.
6. Delicious Cuisine
Pensacola's cuisine is a unique blend of colonial, seafood, southern, and Cajun influences. You can find anything from casual grouper sandwiches to upscale French or Spanish meals. The city has a rich history, so you can find a variety of different flavors and styles of cooking.
7. Arts and Culture
Pensacola is a great city for anyone who loves culture and the arts. With a variety of professional opera, symphony, ballet, and theatre performances, as well as many art galleries and museums, there is always something new to see and experience. Downtown Pensacola is especially lively, with historic buildings and many different events going on throughout the year.
When is the Best Time to Visit Pensacola
Pensacola is a great place to visit all year round, but the best time to visit during the summer. The weather is warm and sunny, and plenty of activities keep you busy. The fall or spring months may be a better fit if you're looking for a more relaxed vacation.
Visit Pensacola
Pensacola is a great place to visit for its beautiful beaches, delicious seafood, and friendly people. There are many things to do in Pensacola, whether you're looking for a relaxing vacation or an action-packed adventure. If you're looking for a place to enjoy the sun and the sand, Pensacola is the way to go!
Interested in deep sea fishing in Pensacola, Florida? Showintail Inshore Charters offers a fun, family-friendly inshore fishing trip in various areas, such as Navarre Beach Florida, Destin and Gulf Breeze. Get in touch with us.