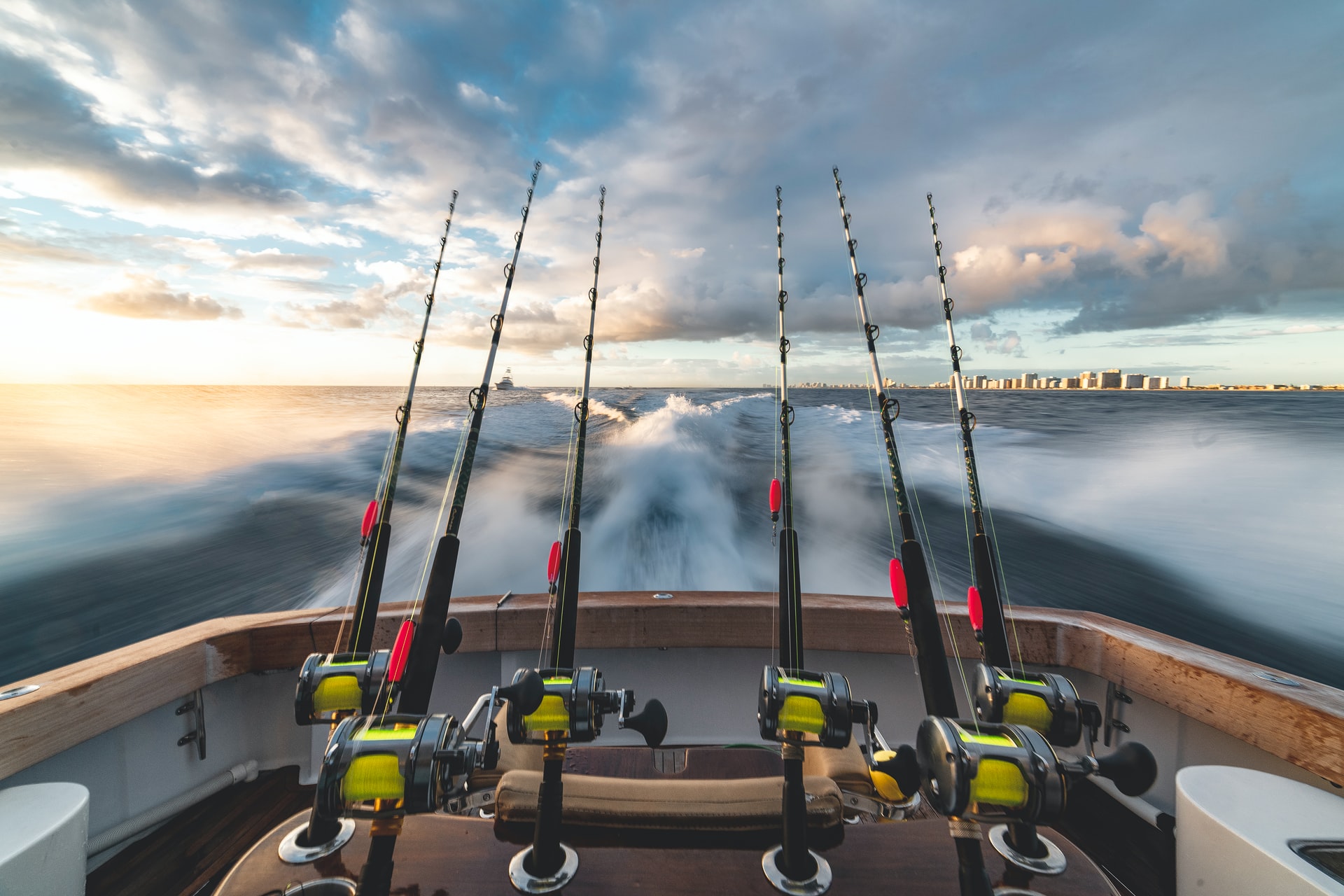 The Ultimate Guide to Tarpon Fishing in the State of Florida
Tarpon fishing in Florida is perhaps one of the most coveted fishing activities in the world. The sea giants have a reputation that precedes them, and the Florida tarpon fishery is world renown for the tarpon that can range anywhere from fifty to two hundred pounds.
Tarpon fishing in Florida is primarily done on the flats or in the offshore waters of the Gulf or the Atlantic Ocean. In the past, tarpon was exclusively looked for in the spring and early summer months; however, thanks to the preservation efforts made by the state, tarpon are now found year-round.
Bait and Tackle
For tarpon fishing in Florida, it is best to use a seven-foot rod with a medium-heavy casting weight. Normally, a tarpon will be caught around one hundred to fifty feet out, so it's important to have that extra power when a big tarpon hits.
When fishing for tarpon, it is best to have a baitcasting reel with a left, or starboard, hand retrieve. It is not required. However, it does make fishing easier. The baitcasting reel will allow the fisherman to cast a bait far out toward the fish, thus making the presentation much easier.
It is best to use a metal leader when fishing for tarpon in Florida. This is unnecessary, but it makes the fight a lot easier for you and the tarpon. The leader should be about three and a half feet long and have a swivel attached to the end.
If using live bait, tarpon can be caught on just about anything. Just remember that you need a heavier line with a stronger hook if you're using live bait.
Lures
As far as lures go, the options are limitless. Tarpon will take almost any lure you can imagine. For the flats, the most popular lures are spoons of any brand, minnow-style lures, and plastic flash crabs. These three will give you a good chance of catching tarpon in Florida.
When fishing offshore, you may have to change your lures up a bit. Look for tarpon-specific lures as well as bucktails and spoons. Your best bet is to ask the bait shop owner or tour company if you're unsure which lures to use.
Reels, Rods, and Line
As stated above, if you are fishing from the beach, use a baitcasting reel. However, if you're going to be fishing from a boat, a spinning reel will be your best bet. Tarpon fishing in Florida can be done from a boat or the beach, but most anglers do it from the beach.
It is also pretty standard to use a medium-heavy casting weight on a seven-foot rod because the heavy line and rod will help you fight the fish and prevent you from losing it occasionally.
When fishing from the beach, you will use a 50 to 80-pound test line. If fishing offshore with a boat, use between 90-130-pound test line.
Conclusion
Tarpon fishing in Florida is an outstanding experience and one you don't want to miss. The best thing you can do is book a tour and give it a shot. You will be glad you did!
Are you looking for a fishing guide in Northwest Florida? Turn to Showintail Inshore Charters. We offer a fun, family-friendly inshore fishing trip in Gulf Breeze, Navarre Beach, and Pensacola. Call us today!