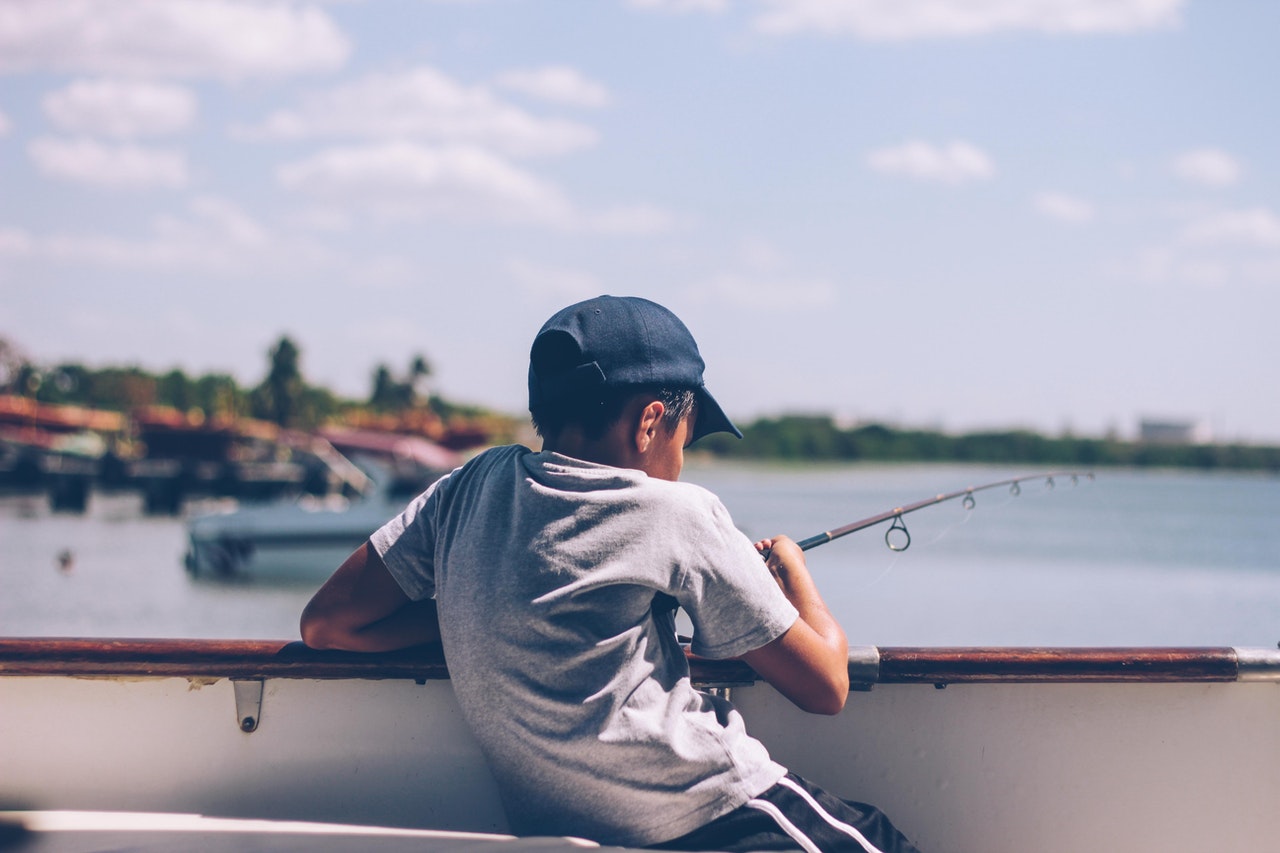 What to Consider before Going on a Fishing Trip with Kids
If you have ever gone on a successful fishing trip, you may have realized how great of an adventure it was. Now, you may be considering bringing your children, nieces, and young students along. Indeed, this is a great idea, but only if a lot of careful planning is involved.
We all know that children love to explore and learn about different species and animals. As such, it might be time to take the kids out on a delightful fishing trip.
Read on to learn more about planning ahead and what to consider before going on a fishing trip with kids.
Consider the Plan
Before you go, you must make arrangements for the excursion. You should go to the regions where you've done the research and determine the different kinds of fish you can feed or catch. You must also choose sites where fishing will be easy for a day's outing. Avoid treble hooks and use safe lures.
As soon as you are ready to go, inform the kids and the guardians of the activities.
Consider the Activities
Going on adventurous trips keeps children entertained. Select tactics and lures that let you both cast and retrieve the bait. Alternatives worth considering include soft plastic weedless swimbaits, weedless spoons, and tiny popping corks.
There are situations when employing live bait can yield better results. If fishing is slow in a particular location, you should swiftly modify your techniques.
Additionally, activities such as breaks, lunch, and beach swimming should be included.
Consider Comfort and Security
Parents are well aware that their children have dietary needs. Beyond this, you must also provide travel-friendly products that provide effortless comfort and safety.
Remind everybody to dress in layers that allow you to add or remove them depending on the weather. It is extremely encouraged to wear sun protection, insect repellant, hats, and sunglasses.
Consider Educational Approach
Children are inherently inquisitive and have a great desire to learn new things. As such, make this an educational trip!
Describe what you're doing, why you're using specific lures or baits, and how to utilize the equipment at each step of the procedure. When you capture a fish, make a note of its mouth, spines, fins, and color patterns.
Allow students to engage in rescuing and releasing damaged fish to emphasize the need for conservation.
4 Tips on Bringing Children to a Fish Trip
1. Safety First
Make sure that your fleet consists of well-maintained and secure vessels. Discuss with fishermen their years of experience and plan with them for every eventuality in order to secure everyone's safety. You can go fishing with your children while knowing they are under the care of responsible adults.
2. Mind the Kids' Fun and Comfort
Make sure that all onboard facilities are always spotless, and that there is air conditioning. After all, everyone is happier when there is a bathroom nearby as well as a place to obtain some air cooling. It is also critical to provide food and drinks to both adults and children.
3. Recruit Professionals
Make sure you work with professionals that also enjoy having children join the boats. This way, the atmosphere is warm and welcoming!
3. Carefully Choose the Location
If you need insights on the ideal fishing locations, ask the professionals for some recommendations for the best family trip.
Conclusion
Being able to share adventures with your kids is the best way to bond with them. With a well-planned fishing trip, you can strengthen relationships and explore the outdoors all while having safe fun! If you're in need of a sign for your next family adventure, then this is it!
Showintail Inshore Charters offers the best professional services for inshore fishing in Walton Beach. With us, you can enjoy fishing trips with family, friends, and children. Give us a call today to learn more about our team!