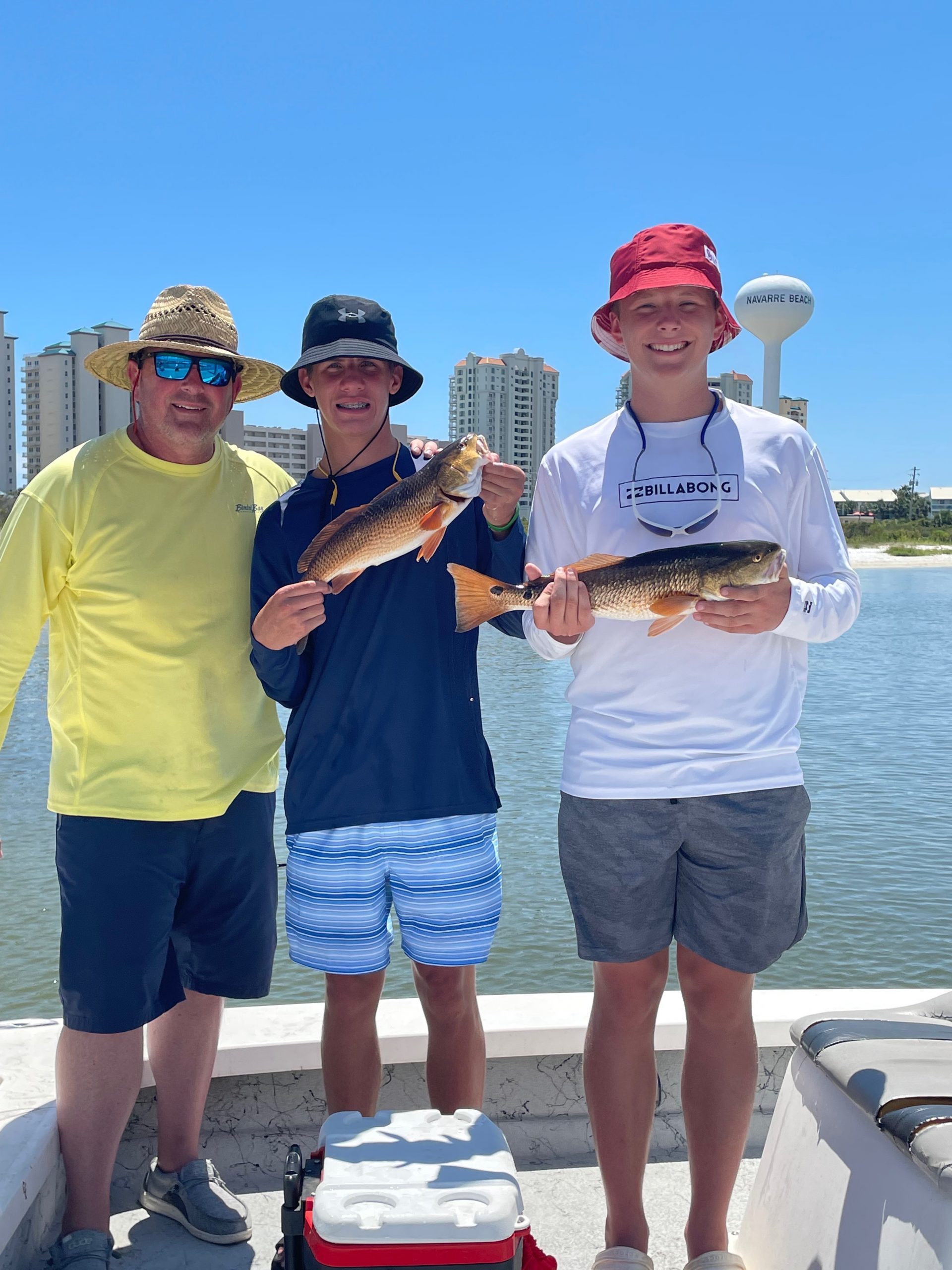 How To Enjoy Your Fishing Trip With Kids: Tips To Follow
Children are natural learners. We see this time and time again in the classroom, on the playground, or even in the house. They learn more easily by doing. So, what better way to teach your children the valuable skills of patience, discipline, teamwork, and resourcefulness than on a fishing excursion?
When you're on the water with your family, you'll have plenty of opportunities to pass on your love of fishing to the next generation. As you get more experienced with your fishing excursions, you'll be better able to make sure everyone on board is safe. Your family will love being out on the water and exploring new ways to enjoy a day outdoors.
Here are some tips you can follow to make the whole adventure fun, especially for families just starting.
Tip 1: Fish at Inshore Sites First
One of the most challenging parts of fishing with kids is when they feel discouraged when they can't catch anything for the first time. While they cannot still fully understand that this hobby is meant to be enjoyed leisurely, you can compensate by fishing inshore first. It will let you get used to the whole process and see what you need to do to catch fish.
Inshore sites are also the best places to catch small fish like bluegill and crappie. These fish are ideal for a beginner, and they're also delicious. They're a good source of high-quality protein.
Tip 2: Make Sure to Always Plan
Fishing is one of those hobbies that require a lot of planning. You have to make sure that you have the right gear and locations to go to. However, the best thing to do is to map out your trip. This way, you know exactly what you're doing, how you're going to get there, and how you will get back, especially if you have restless kids with you.
Tip 3: Always Be Prepared
It's a good idea to always be prepared for your trips. Your family will surely appreciate it when you prepare in advance. Also, you'll be able to save a lot of time and make sure that everyone on board is comfortable so they won't get sick or irritated.
It's a good idea to get a tackle box. A tackle box would be perfect for your fishing excursions because it can hold all essentials, such as hooks, lures, weights, and bobbers. You'll also have plenty of space to store other items, such as sunscreen and snacks.
You may also find it a valuable idea to invest in a tackle bag. A tackle bag is easy to move around and store. It can fit almost anything, including rods and reels and your fishing gear.
Tip 4: Create Rules for the Family
Most kids love to have fun and play around. While fishing is a fun adventure, you have to make sure that you set proper rules for the kids. For example, it's a good idea to tell your kids that they're not allowed to use their cell phones while fishing. You can always make up other rules, but it's good to start with only a few basic ones.
Contributing to these rules will also be how you react to them. If you choose to stay calm yet firm even if they break a few rules, you'll be better able to teach them discipline and how to follow your rules.
Tip 5: Enjoy
Last but not least, it's vital to make sure that you and your family enjoy yourselves. Your children will look up to you and your behaviors. If they see you enjoying yourself, they'll be more likely to enjoy themselves as well.
Conclusion
It can be challenging to get a family to enjoy fishing, especially initially. If you have kids too young to understand fishing and fishing strategies, they may become impatient. They may get bored more quickly, making it harder for you to teach them how to fish. However, if you plan and know what you're doing, you'll be able to make the most out of your fishing expeditions, and everyone can enjoy and learn something along the way.
Are you planning on fishing at Navarre Beach, Florida? Book with us at Showintail Inshore Charters of Navarre. We offer many different fishing activities that the whole family will surely enjoy. Contact us to find out more.