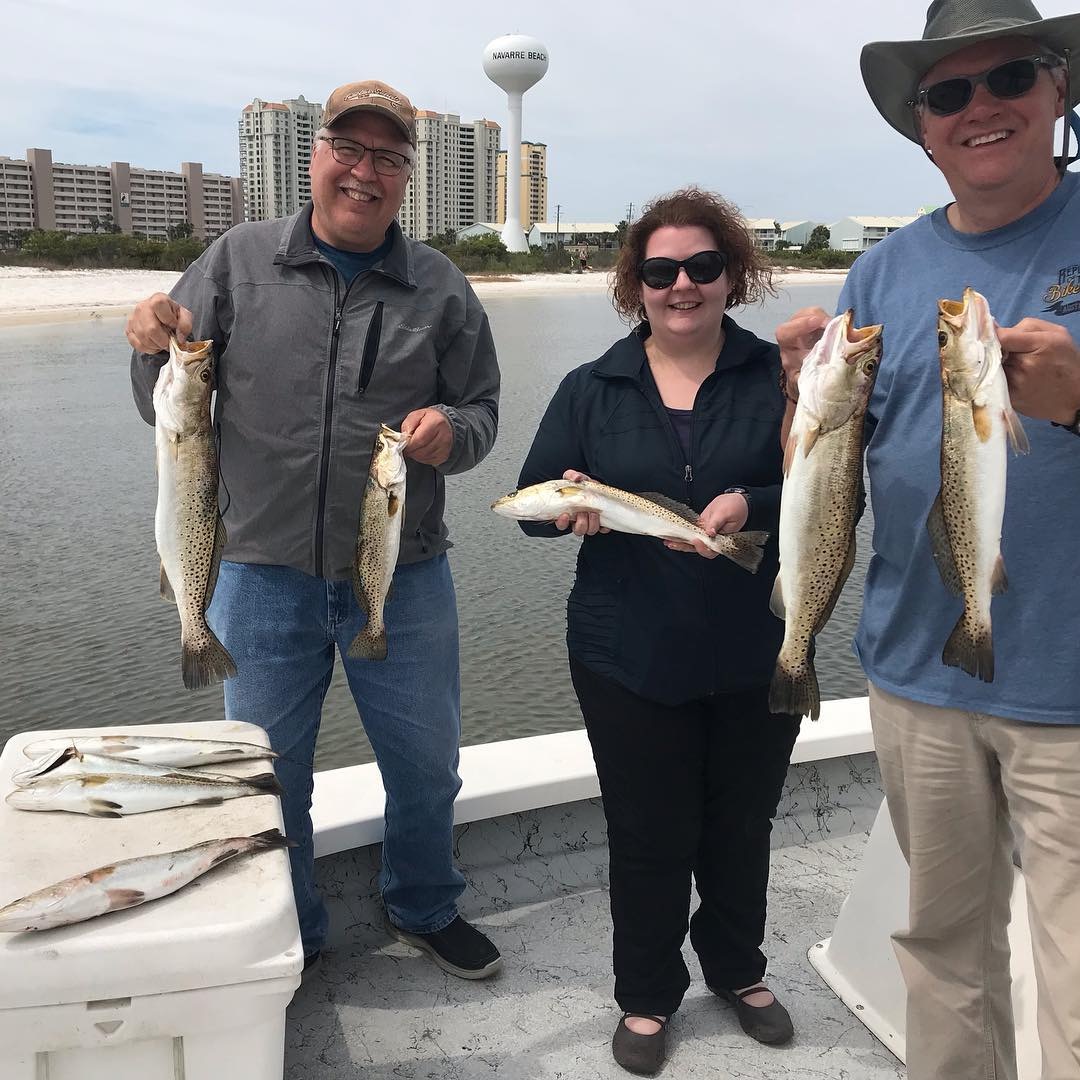 What's the Best Time to Fish in Gulf Breeze in Florida
Gulf Breeze has fantastic weather and beaches in any season, with warm seas, but the specific times of year may be better for your holiday. Fishing can be out of this world in Gulf Breeze, especially when you plan your trip during the optimum window.
This article will cover everything you need to know about fishing in Gulf Breeze. Learn about the different fish you can catch, where to find them, and which bait to use. Make a note of any regulations regarding fishing in Gulf Breeze. Soon enough, you'll have an in-depth understanding of Gulf Breeze's fishing industries and be ready to start catching those fish.
April-September for Catching Cobia
The most popular artificial lures for cobia are jigs and streamer flies. Spoons, swimming plugs, and surface plugs can also be effective—as can poppers and tubes.
The most popular bait for cobia is live pinfish, mullet, cigar minnows, grunts, jacks, and shrimp. These small fish provide quick energy for the cobia; just two years after birth, some can grow to over 41 inches long. After that point, you will have to use artificial lures and live bait.
December-February for Catching Amberjack
A crevalle jack looks like long amberjack in shape but has a redfish's coloring. You will see what it looks like when you put a redfish on it. Almost. Crevalle jacks are also prized for their meat, and offshore anglers prefer them to amberjack because they hold their value better over time. The fish congregate near offshore rigs, over reefs, and near boat wrecks—even plane wrecks. In South Florida, huge fish can be found occasionally off piers; there, the younger species—dorado (mahi-mahi), spread their nets near floating things, so you may be fishing for dolphins and finish up with a very strong pulling a jack instead.
October-March for Mackerel
A Spanish Mackerel is a type of coastal pelagic fish living in the Atlantic Ocean from New York to the Gulf of Mexico. Despite their name, Spanish mackerels are not, in fact, mackerels at all. Instead, they belong to the Carangidae family and are jack mackerels.
Juvenile mackerels inhabit Gulf Stream waters along Florida's coast. At the same time, adults migrate to the area in the late summer and early fall to spend the winter and early spring along Florida's southern coast. Spanish mackerel does not appear to be able to freely travel around the Florida Keys, resulting in two distinct populations in the Gulf and Atlantic.
November–March for Catching Atlantic Sailfish
Billfish are large predatory fish found in tropical and warm environments, where they swim strongly. Unlike many other fish, they have no dorsal or anal fins and can easily jump out of the water (that means they can jump high out of the water).
Most people troll ballyhoo (a fish) with circular hooks and dredges in locations where the fish are dispersed. They use artificial baits such as this one, which contains split-tail mullet (a small dolphin-like fish) or ballyhoo (a large bait). Others choose natural bait dredges, such as this one with live sardines, cigar minnows (also called cigar fish), or pilchards (semi-soft-shelled fishes).
Conclusion
With all of these excellent fishing spots, you can always find something to do and something to eat, especially if you're visiting the area in the right season. Whether a beginner or an expert providing the right equipment, you can enjoy a fantastic fishing experience in Gulf Breeze.
Showintail Inshore Charters offers a fun, family friendly inshore fishing trip in Navarre Beach Florida, Pensacola, Destin and Gulf Breeze. We offer several fishing charter options in Destin, Navarre, Pensacola and surrounding waters that are sure to put a smile on everyone's face. Whether you are a serious angler looking to hook up with some monster Redfish or if you looking for a fun family adventure with the kids, Captain Bryant will accommodate and surpass your expectations. Come fishing with us and you will be hooked! If you're looking for fishing charters near Gulf Breeze, look no further! Get in touch with us today!